Quick Links
Ardrossan Visitor Information Centre
Stop in to find everything you need to know about Ardrossan and the surrounding region including attractions, activities, and upcoming events.
Open seven days a week from 10 am to 4 pm except Good Friday and Christmas Day.
Scroll down for more information.
---
Events
A full list of events on the Yorke Peninsula can be located here.
---
Ardrossan Antics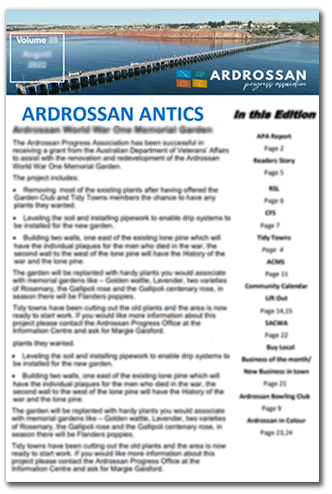 A copy of the latest Ardrossan Antics Newsletter can be downloaded here.
---
Markets
Town markets are held in the Ardrossan Town Square, dates and further information can be found through our Facebook page.
---
150th Anniversary
In 2023 Ardrossan will celebrate the 150th anniversary of its proclamation. The main celebrations will take place during the last weekend of October 2023, the closest timing to the actual date. Other events are also planned throughout 2023.
---